Weekend Scripter: From Zero to PowerShell Hero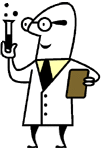 Dr Scripto
Summary: Microsoft MVP and winner of the Scripting Games, Taylor Gibb, talks about his experience with Windows PowerShell and IT in general.
Microsoft Scripting Guy, Ed Wilson, is here. One of the great things about TechEd is getting to talk to the various people that I meet virtually. One person who was both fun and inspirational to talk to was Taylor Gibb, who is the winner of this year's Scripting Games. I asked Taylor if he would be willing to share his story. So today we have a new guest blogger, Taylor Gibb. I will let Taylor tell you about himself…
I was born and raised in Durban, South Africa. I am a software developer and the youngest Microsoft MVP in the world. Last year, in 2013, I won the Windows PowerShell Scripting Games and this is my story.
It all started about five years ago. I was 15 years old at the time, and I had made the decision to leave school. Most people would call this a mistake; but in reality, it turned out to be the best decision I would ever make. You see, deep inside I had this extreme curiosity about computers, and the education system I was a part of was simply not satisfying this curiosity. Months went by as I sat at home in my bedroom teaching myself about what makes computers tick.
But as we all know, there is only so much a 15-year old can learn on his own.
One day my mom came home with a pamphlet for a private college offering a range of Microsoft courses based on what was then the MCSE curriculum. My eyes immediately lit up! The course was not cheap, but nevertheless, we went for an interview at what is now iStudent. After explaining the situation, I was granted the last seat.
Fast forward my life a year or so, and this is pretty much where my career in IT started. The college where I wrote my exams was looking for more staff, and they offered me a position teaching the Microsoft curriculum I had studied, if I attained my Microsoft Certified Trainer (MCT) qualification. Obviously, I couldn't pass up this opportunity. While working there, many of the courses I had studied were revised. This was my first encounter with Windows PowerShell.
From iSolve, I was hunted down by the recruiters at Derivco who used to send their staff for training regularly. My first job at Derivco was on the Environments team. Here, a small team used all sorts of magic to maintain the development and test environments. One strength I brought to the table was my ruthless ability to automate anything and everything, and my tool of choice had become Windows PowerShell. I ended up getting to do loads of cool stuff with Windows PowerShell during my time on this team. It's also pretty much when my love for the language started.
In June 2013, shortly after I had received my first Microsoft MVP award, I decided to learn as much as I could about Windows PowerShell. The first step in this long journey would be entering the Scripting Games. Learning from my mistakes and taking notes as I went along, I entered the competition one challenge at a time. To make the story slightly shorter, I ended up winning, and the Windows PowerShell team at Microsoft invited me to a team dinner at either TechEd Europe or the TechEd North America.
I was already attending TechEd North America due to speaking engagements, so I took it as the perfect opportunity to catch up with the guys. I arrived at the House of Blues slightly early, not realizing it was just down the road from my hotel. To my surprise, there were already some familiar faces around. Jason Helmick, Don Jones, Mike Robbins, and I had a drink while we waited for the rest of the team to arrive.
As you can imagine, Windows PowerShell was pretty much the only thing we discussed during this time. Jeffery Snover (the father of the Shell) arrived after everyone had been seated, and to my surprise, he took a seat right next to me.
These days I am a full-time software developer on the Mobile Services team at Derivco. Recently, I have been writing a system that allows us to send push notifications to all of our mobile apps. In my spare time, I travel the world speaking to pretty much anyone and everyone who will listen to me talk about .NET-based software development.
If you can't find me speaking at an event in your area, you can follow me on Twitter (@taybgibb) or subscribe to my newly revamped blog (www.taylorgibb.com) to hear what I have to say about everything that is code related.
~Taylor
I invite you to follow me on Twitter and Facebook. If you have any questions, send email to me at scripter@microsoft.com, or post your questions on the Official Scripting Guys Forum. See you tomorrow. Until then, peace.
Ed Wilson, Microsoft Scripting Guy