How to Use Try/Catch/Finally for Non-Terminating Errors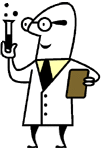 Dr Scripto
Summary: Ed Wilson, Microsoft Scripting Guy, talks about using Windows PowerShell and Try/Catch/Finally for non-terminating errors.
Microsoft Scripting Guy, Ed Wilson, is here. Today I want to present a video about using Windows PowerShell Try/Catch/Finally with non-terminating errors—that is, Windows PowerShell can progress past the errors when they occur to the next line of code.
Note For more information, refer to Understanding Non-Terminating Errors in PowerShell.
Here is the video:
[View:https://youtu.be/xhV2EVjivr4:550:0]
Here is a link to the video from YouTube if you would like to download it or play it offline in a different video player: Non-terminating Errors in Windows PowerShell by Ed Wilson.
Join me tomorrow for International Talk Like a Pirate day.
I invite you to follow me on Twitter and Facebook. If you have any questions, send email to me at scripter@microsoft.com, or post your questions on the Official Scripting Guys Forum. See you tomorrow. Until then, peace.
Ed Wilson, Microsoft Scripting Guy