Not interested in college basketball? No problem. Follow the Name of the Year 2017 bracket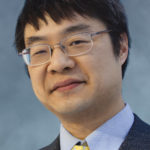 Raymond
Name of the Year celebrates people with great names. In the 2016 final, Pope McCorkle III, defeated Sweet Orefice with a 5% margin of victory. The year before that: Amanda Miranda Panda defeated Lancelot Supersad, Jr by a commanding 15%.
This year's top four seeds:
Kobe Buffalomeat
Marmaduke Trebilcock
Chardonnay Pantastico
Quindarious Monday
Follow the competition on the blog or on Twitter.
Cast your vote. Democracy depends on it.