Xamarin is the Secret Sauce in Texas Roadhouse App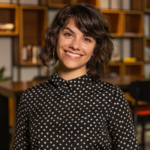 Jayme
Xamarin Premier Consulting Partner, LEAP, recently worked with Texas Roadhouse, the popular restaurant chain with over 400 locations,  to cook up an award-winning new app for their customers on iOS and Android using Xamarin.
The app has been downloaded over 100,000 times and helps Texas Roadhouse create more customer loyalty through convenient features such as call-ahead seating requests and seamless integration with internal systems so that local store managers can offer geo-specific specials.  It even features a built-in shooting gallery game, built with XNA for Windows Phone and then brought to iOS and Android platforms through MonoGame and Xamarin.
Download the full case study to learn more about why LEAP chose Xamarin to replace the original app built in PhoneGap, and how the app has performed since launch.