Mobile Leaders Summit Recording | The Mobile Mind Shift: Opportunities, Challenges, and Solutions for Today's Mobile Leader
We recently held our first Mobile Leaders Summit at Xamarin Evolve 2016, where mobility leaders from global organizations, top analysts, and industry experts convened to learn and share best practices around enterprise mobility and achieving business success through mobile transformation.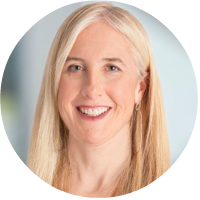 We released the first of the sessions from the Summit here, and today I'm excited to release our second session, featuring Julie Ask, VP and Principal Analyst at Forrester Research. Julie is a veteran of the mobile industry and the author of The Mobile Mind Shift and has worked with hundreds of clients across retail, travel, banking, insurance, healthcare, and more, advising companies on the development of their mobile strategies.
In this session you'll learn:
How enterprises can capitalize on the mobile opportunities available to them, especially given employee demand for immediacy and context in enterprise apps.
New opportunities for mobile transformation available to the enterprise, such as improving sales efficiency, altering the economics of service costs, enhancing field service operations, and changing business models.
About the IDEA (identify, design, engineer, analyze) cycle, a business discipline that will help you win in mobile by designing moments that benefit employees and how you can engineer your systems to be ready for this.
The future brings even more challenges for mobile—find out how Julie thinks you can deal with them. Watch the session We'll be releasing the rest of the talks from the Mobile Leaders Summit over the next few weeks, so stay tuned to the blog to catch the rest of these recordings!