Totally Recall: The meal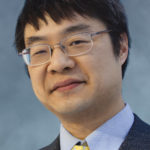 Raymond
At lunch, we got the crazy idea of putting together a meal menu consisting entirely of foods which had been the subject of highly-publicized product recalls. And of course, we gave it a name consisting of a really bad pun: Totally Recall.
Starter

Green leaf lettuce with tomatoes, green onions, and jalapeno peppers.

Main course

Swimming Rama: Spinach with peanut sauce and stir-fried beef.

Beverage

Dessert

? Suggestions welcome. (White Rabbit candies?)
And if you don't like this meal, you can just go to the Jack in the Box restaurant down the street.