Update on the October TFS Power Tools release.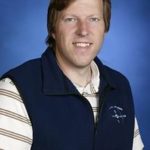 Brian
A few weeks ago, I blogged about our upcoming Power Tools release and the really cool new features that are in it. It's a big enough release that we decided getting some external feedback before releasing it was a good idea. So about 2 weeks ago we released a preview to our MVPs and, in retrospect, I'm really glad we did. They found a half dozen or so significant issues that really needed to be addressed. ISince we got the feedback, we've been working diligently to address it and are preparing to give them a refreshed build in a few days. If all goes well, it will take a couple of weeks to produce the "final" release package and upload it to the download center.
So, the result is that it's looking like it's probably going to be mid November before the release is available. I'd hoped it would be late October but it's more important to me that we make sure that the quality is pretty good. Thanks for your patience.
As a teaser, I'll tell you we got in one more Power Tool feature since I wrote my preview post. I'll describe it in detail when I post the availability announcement.
Brian