PowerShellPlus V2.0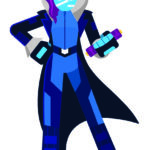 PowerShell Team
One of the highlights of my IT Forum talks last year came when I had Tobias Weltner demo PowerShellPlus V1.0. It rocked the house. The power and thoughtfullness of the tool was very clear.
Since then, Tobias has teamed up with the folks over at Idera to launch a new version of PowersShellPlus they are calling PowerShellPlus Professional Edition. Rick Pleczko is the CEO of Idera and I've known him for many years. He is a super smart guy who has always had a good bead on the needs of the IT community so I'm pretty optimitistic about the 2 of them getting together.
A beta release of the new version of the new PowerShellPlus product is out today and I think you'll be impressed. There's some neat code completion stuff in there, and a slick interactive learning center (with cmdlet help, wmi help and fully interactive tutorials built in). I think it will be useful to the full range of users – experts and novices alike. Idera lets you download and test drive it for free (I told you Rick understood IT people :-)).
You can download it HERE.
Cheers!
Jeffrey Snover [MSFT]
Windows Management Partner Architect
Visit the Windows PowerShell Team blog at: http://blogs.msdn.com/PowerShell
Visit the Windows PowerShell ScriptCenter at: http://www.microsoft.com/technet/scriptcenter/hubs/msh.mspx