Design For Operations for ISVs/Developers Workshop on October 23th and 24th, 2006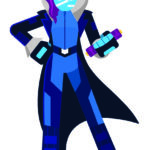 PowerShell Team
We still have some open slots for a Design For Operations for ISVs/Developers Workshop on October 23th and 24th, 2006. The goal of the workshop is to provide guidance on how to information for developers and architects who want to build manageable applications on Windows. Windows PowerShell will be covered as part of this event. This is a free two-day event, located on the Microsoft Campus, Redmond, WA. This briefing on Microsoft's management technologies and workshop training is designed for Developers and Application Architects who are developing or are planning on developing applications based on the .NET framework.
This is a great opportunity to obtain an in-depth briefing on Windows and .NET management technologies, tools and roadmap, hands-on, concrete guidance on how to instrument applications, leverage Windows PowerShell and build management packs for Operations Manager 2007. You will also have the opportunity for in-depth discussions with Microsoft employees responsible for these technologies and tools.
To apply to attend this Workshop, please send an email to dfoconf@microsoft.com including the answers to the questions listed below. This event is invitation only, invites are non transferable and registration acceptance is based on space availability.
Sincerely,
David Aiken, Developer and Architect Evangelist , DPE
Scott Ottaway, Windows & Enterprise Management Technical Product Manager
FAQ about the event:
Q: Is this technical or marketing content?
A: Content is technical including presentations by Architects and Program Managers.
Q: Who normally would attend this event?
A: ISV or Enterprise Application Architects and Application Developers developing .NET or planning to develop .NET applications.
Q: Am I limited to just three attendees?
A: No, your organization is guaranteed at least three. You may register for additional people, on a first come, first serve basis.
Q: Is there any charge for this workshop?
A: No. Breakfasts, lunches, snacks and one dinner will be included.
Q. If I have questions, who should I contact?
A. For questions, contact Scott Ottaway (sottaway@microsoft.com).
Day 1
– 23rd October
8:00 – 8:30

Registration / Welcome

8:30 – 9:00

Welcome and Introduction

9:00 – 10:30

Introduction to Dynamic Systems Initiative and Design For Operations (DSI/DFO)

This session provides an brief overview of Microsoft's Dynamic Systems Initiative, followed by a complete end to end look at Design For Operations, from management modeling to management pack.

10:30 – 10:45

Break

10:45 – 12:00

Management Modeling

This session walks you through the concepts and steps you need to take to design a management model for your application

12:00 – 12:45

Lunch

12:45 – 14:30

Implementing a Management model: Instrumentation

This session will show you how to implement the instrumentation designed in the health model into your applications. The session will cover Windows Eventing and Performance Counters.

14:30 – 15:00

Lab: Adding Management Instrumentation

15:00 – 15:15

Break

15:15 – 16:30

Implementing a Management Model: Configuration

This session will walk you through how to add configuration support to your application using both WMI and Group Policy.

16:30 – 17:00

Lab: Adding Configuration Management

17:00 – 18:00

Company Store Visit

18:00 – 20:00

Dinner and Cocktails
Day 2
– 24th October
8:00 – 8:30

Breakfast

8:30 – 9:00

Review and Announcements

9:00 – 10:30

Designing and Implementing a Management Pack

This session will show you how to build a management pack for Microsoft Operations Manager 2007.

10:30 – 10:45

Break

10:45 – 11:15

Designing and Implementing a Management Pack (continued)

11:15 – 12:15

Lab: Building an Operations Manager 2007 Management Pack

12:15 – 1:00

Lunch / Evaluations & Gifts

1:00 – 2:15

Building Installers

This session will walk you through building windows installers for your applications

2:15 – 2:30

Break

2:30 – 4:15

Implementing a Management Model with Windows PowerShell & MMC

This session will show you how to create an administration surface using Windows PowerShell and Microsoft Management Console 3.0

4:15 – 5:30

Lab: Windows PowerShell & MMC 3.0
Instructions for requesting registration
Please submit your request to attend this workshop and the answers to the following questions to dfoconf@microsoft.com . Acceptance is dependent upon space available. Each applicant must submit separate emails to request attendance.
Name:

Company:

Are you primarily an application architect or an application developer?

Application architect

Application developer

Other

Are you currently responsible for the architecture or development of .NET applications for your organization?

Yes

No

Does your organization currently add Windows Event and Logging instrumentation to its custom .NET applications?

Yes

No

Don't know

Does your organization currently add Windows Performance Counters to its custom .NET applications?

Yes

No

Don't know

Does your organization currently Group Policy enable its custom .NET applications?

Yes

No

Don't know

Does your organization currently build Microsoft/System Center Operations Manager management packs to monitor your organization's applications?

Yes

No

Don't know