Automating Dell Battery Replacement Discovery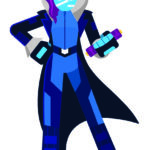 PowerShell Team
MOW has done it again. Checkout his blog entry which shows how to leverage Windows PowerShell to automate determining which of the Dell laptops in your enterprise need to have their batteries replaced.
http://mow001.blogspot.com/2006/08/powershell-has-my-dell-dangerous.html
Totally cool.
Jeffrey Snover [MSFT]
Windows PowerShell/Aspen Architect
Visit the Windows PowerShell Team blog at: http://blogs.msdn.com/PowerShell
Visit the Windows PowerShell ScriptCenter at: http://www.microsoft.com/technet/scriptcenter/hubs/msh.mspx
PSMDTAG:WMI:win32_battery
PSMDTAG:FAQ: How can I tell if my laptop battery needs replacing?