VS Announcements Today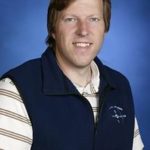 Brian
I'm trying hard to keep up with all of the news. I'm in India this week and the time zone difference is making it tough. Here I'm going to give you a bunch of links so you can follow all of the news.
The Road to Visual Studio 11 Beta and .NET Framework 4.5 Beta
Sneak Preview of Visual Studio 11 and .NET Framework 4.5 Beta
Coming Soon: Team Foundation Server Express
Introducing the New Developer Experience – Part 1
Learn more about Visual Studio 11 Beta
What's New in Visual Studio 11 Beta
Hopefully you'll find all the answers you want in these links but, if not, let me know and I'll try to help. I'm going to be flying back to the US tonight so I may be a little slow in answering but I should get to it this weekend.
Brian