Team Foundation Service Update – Oct 9 and VS 2012 Update 1 CTP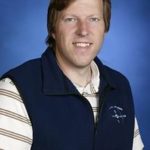 Brian
Yesterday, two significant things happened (ok, maybe more than that, but two I'm going to talk about :)).
Like clock work, we deployed our end-of-sprint update to the Team Foundation Service. You can read more about it in the update news.
We also released a CTP of Visual Studio 2012 Update 1 (CTP – stands for Community Technology Preview). I've been talking about the new, more regular release cadence, and giving some sneak peaks at the improvements in Update 1 for a while now. Now you can get your hands on it and try it out for yourself. Update 1 includes updates to pretty much everything in VS – VS, TFS, … And, the list of new capabilities is long. Check out the post on the ALM Blog for a list of some of the major ones. Keep in mind this is a CTP. While we expect the experience to generally be good (I've installed it on my system and been successful with it), it is not fully tested nor have all of the known bugs been fixed. At this point most of the features are in (including XP targeting for C++ that I got a few questions about on my previous post on the topic). From here on out, we'll mostly be doing our end-game testing and finishing up the bug fixing and getting ready to release. If you get a chance to install it and try it out, we'd appreciate any feedback you have.
Brian