Release Management for Visual Studio 2013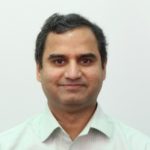 Vijay
DevOps is an increasingly important part of application lifecycle management and is a growing area of interest as businesses need to develop and deploy quality applications at a faster pace. As part of this increased focus, we're excited to announce Release Management for Visual Studio 2013, a solution for .NET and Windows Server applications.
Release Management for Visual Studio 2013 is a continuous delivery solution that automates the release process through all of your environments from TFS through to production, all in one solution, and all integrated with TFS. Here are some resources that will help you get started with this area.
The faster your software is deployed, the quicker you can get feedback. With release management in Visual Studio you can configure, approve and deploy your applications for any environment. Create automated deployment orchestrations for each environment no matter how complex the configuration.

Automatically deploy your application as a whole to multiple environments. Based on a business-approval workflow, release management in Visual Studio 2013 improves coordination and communication between development, operations and quality assurance to make release cycles repeatable, visible, and more efficient.

Learn what licenses to purchase and how to enable a continuous delivery release process from Visual Studio Team Foundation Server with Release Management for Visual Studio.