Azure Key Vault and Transparent Data Encryption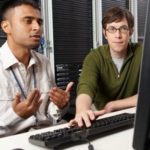 Developer
App Dev Manager Nicola Delfino explores options to integrate Azure Key Vault with Transparent Data Encryption around a variety of PaaS Services.
---
Azure Key Vault simplifies and safeguards cryptographic keys and other secrets used by cloud apps and services.  Nicola recently put together some information exploring if and how Azure Key Vault can be used for Transparent Data Encryption.
Continue reading Nicola's post here.