Visual Studio Team Services Java Tools Challenge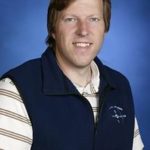 Brian
We are committed to making VS Team Services a great solution for all developers – for any application on any platform.  For several years now, we've had a concerted effort to build a great solution for Java developers with an Eclipse plugin, a cross platform command line, an IntelliJ plugin, a cross platform build agent and so much more.  We've also been working hard to integrate popular Java tools like Maven, JUnit test results importing, JaCoCo and Cobertura, SonarQube and the list goes on.
With the recent introduction of our Visual Studio Marketplace we are reemphasizing how open and extensible VSTS is and how it can be a great solution for every developer by integrating it with your favorite tools.  At the same time, I have to admit Java and Microsoft aren't words that you've seen lovingly together in the same sentence in the past.
To create more awareness and foster ever better integrations between VSTS and your favorite Java tools, we're launching a Java Tools Challenge to encourage you to try it out and, maybe win some prizes in the process.  We are awarding over $80,000 in cash and prizes for doing cool stuff with VS Team Services and Java.  Check out the Java Tools Challenge for details.  I'd love to see you publish an extension in the marketplace.  It's pretty easy to get started.


Brian