Visual Studio Online Update – Feb 18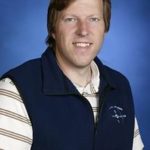 Brian
Yesterday we began our sprint 78 VS Online deployment. You can check out the release notes here: http://www.visualstudio.com/news/2015-feb-18-vso. there are a few nice improvements.
It will likely take 4 or 5 days to upgrade all accounts so don't be surprised if you don't see the changes in your account right away.
I also encourage you to check out our Features Timeline. We've made some updated recently, including some Agile/Kanban items, a Build.vnext entry, added a timeframe for Team project rename and more.
Brian