Licensing changes – User acceptance testing and Agile planning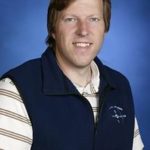 Brian
This is next in a series of licensing and feature changes that I laid out in December. With this, I think all of the cloud changes (and more) that I described have been made. Some of the on-prem changes will be available as we release more on-prem updates.
User acceptance testing
As of this week, you will no longer need a VS Online Advanced license to do user acceptance testing with Visual Studio Online. You will still need one to create and manage test plans but if you just need to execute tests, report results, file bugs, etc, then you only need a VS Online Basic license.
Agile planning
This week, we have also moved hierarchical backlog management and work item charting from the VS Online Advanced license to the VS Online Basic license. This means all current "project management" features of VS Online are now available in the Basic license rather than being spread across Basic and Advanced.
Team Rooms
Lastly, we have moved the Team Room feature from VS Online Advanced to VS Online Basic. Now everyone with a VS Online license can participate fully in the Team Room (including the 5 free users). All of these changes are driven by user feedback and our desire to make it as easy as possible to get the whole team fully engaged in the whole software development process. The equivalent (TFS CAL, rather than VS Premium/Test Pro) licensing change will also be available on premises with the TFS 2015 release later this year. Our VS Online deployment should complete by the end of this week (Jan 30, 2015) and the changes should be available in your account by then. This about wraps up the round of licensing changes I announced in early December (other than the remaining on-prem equivalents). That's not to say that there won't be more in the future but don't expect a lot more soon. We've reached a new "steady-state", I believe. We'll collect feedback on what we have now for awhile and see where to go from there. You might ask "At this point, with all those changes, what's left if VS Online Advanced?". The main differentiator for VS Online Advanced at this point is the test case management experience. I believe, though it's speculation at the moment, that we'll add more differentiation for the Advanced license in the future. Thank you,
Brian