Another silly post about clothes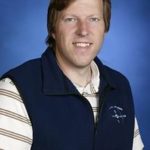 Brian
And an embarrassing moment.
I've gotten some teasing about wearing a tie at the French Visual Studio 2013 launch event in Paris this week. There are some pictures of me floating around online. It's certainly a rare occurrence. I don't wear a tie more than a couple of times a year. I brought it on this trip "just in case", expecting I wouldn't actually wear it.
But…
I felt pretty bad about the night before so I decided to err on the side of formality for the event. Here's the story…
Sunday was, in many ways, a typical day on the farm (except that it was darned cold for November and my friend and VS ALM MVP, Adam Cogan, was visiting again). I dressed for a typical farm day, did chores, etc. A couple hours before I had to leave for the airport, my wife reminded me that we needed to move the cows before I went. Normally that's a pretty minor thing but the cows were feeling particularly uncooperative so it took much longer than usual. Further, we needed to separate 3 cows form the heard – 2 for harvesting and one that had a respiratory infection that needed treating.
After getting all the cows sorted and moved, Adam and I (wish I had pictures) had to hold the sick cow's head while my wife gave it an IV antibiotic. We rarely give antibiotics to cows (this is only the second time ever), but if they get sick enough, it's either that or let them die. Anyway all this completely ate up all the time we had and all my travel buffer. By the time we were done, the best case was for me to get to the airport about 40 minutes before Adam's flight (I usually plan for about 90 minutes).
I ran back home, took off my cow snot covered coat (yeah, gross), grabbed my bags and a clean coat and headed for the airport.
The rest of the day went fine (well as good as any trans-Atlantic flight can be).
When I arrived in France on Monday morning, I was completely wiped out. I had just taken a red-eye back from Seattle Friday night and then another red-eye to France Sunday night and I could barely see straight. I made it to the hotel, spent a bit of time reading email and then took a nap so I was at least slightly coherent for the dinner I was supposed to go to with people from the local Microsoft office.
You know, I'm an idiot and I didn't really think about it. Dinner for me is Red Robin. Well… I woke from my nap about 20 minutes before I was to meet them in the hotel lobby. I got up, checked my email, got myself in order and headed down to meet them.
We arrived at the restaurant and, oh crap. It's an incredibly fancy French restaurant on an island in the middle of the Seine river and everyone is wearing suits. I think to myself. Uh-oh, I have jeans on. But OK, it's not the end of the world, jeans and a nice cotton collared shirt (that's what I almost always travel in). I'm under dressed but I'll be OK. Then I take off my coat and look down.
OH MY GOD! I'm wearing the Minka Farm T-shirt that I was wrestling a cow in 16 hours before. What am I going to do at this point? In my sleep deprived delirium, it just never occurred to me to notice what I was wearing.
My hosts were gracious and didn't say a word but the whole evening I was horrified. I decided not to say anything about it either and just tried to act as if it were nothing unusual. I was a bit surprised the waiter didn't come and tell me to leave. I'm sure everyone in the restaurant was thinking "typical stupid American".
Well, I made it through the evening and decided that I better dress nicely for the day of speaking and customer meetings to show that I'm not a complete and total moron. Hence the slacks, nice shirt and tie. And, yes, the shirt was the one the marketing team bought me last year – first time I've had a reason to wear it 🙂
Ah well, I suppose worse things can happen but this will be one of those stupid memories that stick with me for the rest of my life 🙂
My wife would have skewered me if she had been with me. Scratch that, it wouldn't have happened if she had been with me because she's got more sense than I do.
Hope you enjoy the laugh at my expense.
Brian