Forums Updates: Badges and More!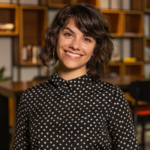 Jayme
The Xamarin Forums have been growing exponentially and now see over one million page views monthly! Our forums provide a great place to ask questions, share experiences, and discuss technical and community related topics. In addition to our posted forums guidelines, we've also recently introduced a community moderator program to help ensure the forums continue to provide a great experience for everyone in the community, at all times.
Today, we're happy to announce the introduction of new forums badges to some of our more accomplished community members, as well as some improvements we've introduced to the process of posting new forums topics.
Badges
Our new badges give titles and recognition to members of the community who have accomplished goals or earned certification. The following badges have been integrated into the forums and are being awarded to community members as they earn them:
Xamarin University Professor
Xamarin Team Member
Xamarin MVP
Xamarin Certified Developer
Xamarin Student Ambassador
Xamarin Group Leader
You can earn one of these badges for yourself by completing Xamarin Certification through Xamarin University, starting up a local user group, or by being a stand-out community member in your school or the developer community at large.
Ask a Question
We wanted to make it as easy as possible to ask a question in the Xamarin Forums, so we've added a new "Ask a Question" button. Creating threads with this button allows you to mark replies to your thread as answers, so others can quickly find the answers to the questions they have been looking for. Users will also be able to see from the list of threads in a particular forum if their question has been answered or not, allowing further visibility into question status without having to open the thread directly. Feedback so far has been incredibly positive, with significantly more questions being asked (and answered) daily! 
Get Involved Today
With topics ranging from iOS and Android to Xamarin.Forms and Xamarin Test Cloud, the forums are a great place to exchange knowledge, tips and tricks, and ask and answer questions. To get started, visit the Xamarin Forums and become a member of our growing community today!