Newest Content from our Community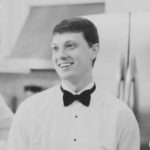 Pierce
When Xamarin developers aren't building amazing iOS and Android apps in C#, they're helping out fellow Xamarin developers with engaging blog posts and articles, creating open-source projects, and building cross-platform plugins or components. The links below will take you to some of our favorite content from our community over the past few weeks.
Podcasts
Great Community Posts
Tools and Frameworks
Thanks to these developers for sharing their Xamarin knowledge with the rest of the developer community. If you have an article or blog post related to Xamarin development that you would like to share, please let us know by tweeting @XamarinHQ, and it may be featured in an upcoming community content roundup.