Weekend Scripter: Expanding Compressed Archives—The Video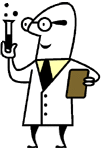 Dr Scripto
Summary: Ed Wilson, Microsoft Scripting Guy, created a video that illustrates expanding compressed archives with Windows PowerShell 5.0.
Microsoft Scripting Guy, Ed Wilson, is here. There is a gigantic shaggy dog looking in the window at me. I think it is a North American slobber hound, but then I have never been great at identifying shaggy dogs. One canine pretty much looks like another. I mean, I can tell the difference between Lassie, Snoopy, and Marmaduke, but that is about the extent of my expertise in the doggie ID department.
Ever since I received a rather painful bite on the back of the leg from a "friend's" schnauzer, I have been somewhat leery of these furry, tail-wagging, land-sharks. For one thing, they don't seem to respect ones sense of personal space. For another, I can never tell if they are smiling because they are friendly or because they are anticipating the funny reactions they get when they chomp down on my leg.
Anyway, my best friend is my Windows 10 laptop—and it doesn't stand around begging for doggie biscuits.
I closed the curtains, locked my door, stayed away from the outside windows, and fired up my laptop. I think I will make a video that illustrates how easy it is to use the Archive module to expand zipped archives by using Windows PowerShell 5.0 on my Windows 10 laptop.
Note I talked about expanding zipped files in Working with Compressed Files in PowerShell 5.
Here is my video about expanding archives:
[View:https://www.youtube.com/watch?v=PnUKka3cU7k&feature=youtu.be:550:0]
Here is a link to the video from YouTube if you would like to download it or play it offline in a different video player:
I invite you to follow me on Twitter and Facebook. If you have any questions, send email to me at scripter@microsoft.com, or post your questions on the Official Scripting Guys Forum. See you tomorrow. Until then, peace.
Ed Wilson, Microsoft Scripting Guy