Read next
Doing more with functions: Verbose logging, Risk mitigation, and Parameter Sets
Welcome back to PowerShell for Programmers, this week I'm trying gitGist again for the code blocks. Let me know what you think about it vs the normal syntax highlighter I...
Kory Thacher
May 15, 2018
Run PowerShell code in Puppet
Normally, it's preferable to use specific Puppet and DSC Windows modules to manage systems in Puppet, but an alternative is running PowerShell commands and scripts by using the exec resource. This can be helpful for transitioning existing PowerShell code into Puppet quickly.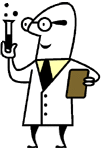 Doctor Scripto
May 23, 2018