Coming Soon – PowerShell in Azure Cloud Shell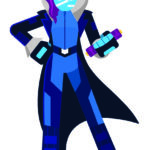 PowerShell Team
At BUILD 2017, we announced the preview of Azure Cloud Shell supporting the Bash shell. We are adding PowerShell support to Azure Cloud Shell, which gives you a choice of shell to get work done.
Sign-up today to participate in a limited preview of PowerShell in Azure Cloud Shell.
We look forward to sharing this awesome new PowerShell experience with you!
Hemant Mahawar – @HemanMahawar Principal Program Manager PowerShell Team