VS/TFS 2013.3 CTP 2 is now available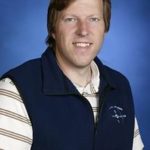 Brian
Today we released the second preview (CTP) of VS/TFS 2013 Update 3. You can download it here.
That I know of, there's not much in the way of new features over and above what I listed in CTP1. The changes are mostly bugs fixed and features refined.
I'll remind you that CTPs are not "go live" and are only provided for "tire kicking". I believe our next CTP is going to be "go live", I'll let you know for sure when it releases.
Brian