Visual Studio 2013 Preview is available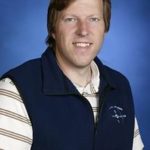 Brian
Today at the Build conference, we announced the availability of Visual Studio 2013 Preview and Team Foundation Server 2013 Preview. You can download them here. You can also read my blog post from Tech Ed for a bunch of info on the new ALM features. You can also check out Soma's blog for more on what's in this release.
This is a "go-live" preview meaning, if you are comfortable upgrading production systems, we will support you. I do expect there are some bugs but we've been using it in our production environment for months and have had a handful of "pre-preview" customers go live on it to give us some feedback. There's a ton of new stuff in this release and we're certainly eager to hear what you think of it. You can use our forums, Connect, UserVoice or the Send a Smile/Frown feature in VS to give feedback.
VS 2013 is a Side by Side install with your existing version of VS. You should be able to install both on the same machine and use both.
There are a few more features we've included in this release that I want to talk about but haven't finished writing them up yet and wanted to get you this news. I'll follow up with more detail later today or tomorrow.
Brian