Team Foundation Service Update – May 28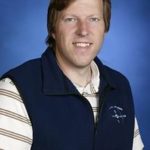 Brian
Sorry for being a little late with this but I've been traveling this week and it's thrown me off. On Tues May 28th, we deployed our Sprint 48 build to Team Foundation Service. It was quite gratifying to see the deployment go incredibly smoothly given that the last few sprints have been a bit rough. I'd like to think we're "back to normal" and that going forward our sprint deployments will be easy, seamless and quick again.

You can read about the new capabilities in this deployment on the Team Foundation Service news article.
One update to that news article. As of yesterday afternoon (Thursday May 30th) all accounts have been moved to the new build pool.
Stay turned next week – it's going to be a big week. Much of what we've been working on over the past several sprints has been hidden behind feature flags and only available for internal testing and select early adopters. Next week at TechEd I'm going to be unveiling a bunch of new stuff so I look forward to talking to you more about it then.
Brian