Security Development Lifecycle for TFS 2010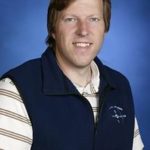 Brian
Just recently, the SDL team at Microsoft released an update for their Secure Development Lifecycle process template for TFS 2010. You can download the new MSF Agile + SDL template for free and give it a spin.
You can read the details on the SDL blog here: http://blogs.msdn.com/b/sdl/archive/2010/05/27/announcing-the-msf-agile-sdl-process-template-for-tfs-2010.aspx
Let us know what you think!
Brian