GamCom Talmia – A very cool process automation tool for TFS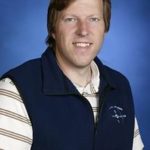 Brian
GamCom have just released a video demo of Talmia, their innovative process workflow tool for Team Foundation Server.
The video shows how an example development process can be implemented so that work items are created and updated automatically along with relevant email alerts, escalation criteria and more. Updates are made interactively in response to user actions and according to the user's process definitions. The video also shows how running processes can be monitored and reported on to improve process visibility.
Talmia can be used to support any ALM process from project start-up and iteration management through to development and testing. Talmia is available now for TFS 2008 with a 2010 version coming in March.
For more info see Terry Clancy's recent blog post or go directly to the video demo or web site for Talmia.
Brian