First TFS 2015 RC production upgrade I know of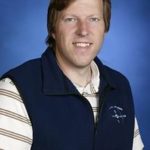 Brian
I got the first customer report of a production upgrade to the TFS 2015 release candidate today. Understand, we haven't released it yet but we gave an early copy to our MVPs to give us final feedback on. One of our MVPs reported that he upgraded a customer with a 9GB team project collection (not terribly large, obviously), and that it took 11 minutes.
I was happy to hear that it was both successful and reasonably fast. This release has a lot of database changes to support Team Project rename and other things so, for large databases, we expect the upgrade times will be significant. To mitigate that, we have created a "pre-upgrade" tool that will make most of the schema changes while your server is still online and available and only require you to shut it down for the final schema updates. In my opinion, only customers with pretty large systems (hundreds of gigs or more) likely need to go that path. Anyone can, it won't hurt, but not everyone needs to.
Anyway, just thought I'd share a little good news for the day. The RC will be broadly available before too long so stay tuned for more info.
Brian