Denali and Juneau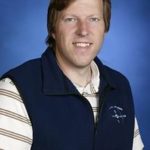 Brian
At SQL PASS last week, Microsoft gave some insights into the next version of SQL Server (Denali) and a new generation of database development tools (Juneau). You can read more about it here: http://blogs.technet.com/b/dataplatforminsider/archive/2010/11/10/microsoft-dives-deeper-into-sql-server-code-named-denali-the-next-version-of-sql-server.aspx. Information is, of course, still a bit light because it's still pretty early in the process.
Already I've seen a few questions about how this relates to VS ALM capabilities. I wanted to say a few words to give my perspective on how I think about it. To me, Juneau is an evolution of the database capabilities that are already included in the VS ALM suite. There's tons of new capabilities and in the coming months, I'm sure you'll have the opportunity to explore them. From an ALM perspective, Juneau will integrate seamlessly with our other ALM capabilities just like our database capabilities do today. There's really no change here. For instance, TFS version control integration will work just like it does today.
We haven't said anything about pricing or licensing of Juneau yet, so please take my comments here to be about the technical aspects about integration between our database tools and our other VS tools. As we get closer to release, we'll share more information.
I hope this clears up any possible confusion caused by the new codename and some of the new nuances.
Let me know if there are other concerns that I can try to clear up.
Brian