CTP for Visual Studio 2012 Update 2 (VS 2012.2) is available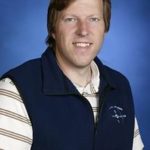 Brian
Read more here: http://blogs.msdn.com/b/visualstudioalm/archive/2013/02/11/february-ctp-for-visual-studio-update-2.aspx
We've just shipped the next Community Technology Preview (CTP) for VS and TFS Update 2. This release is still not a broad go-live release. Learning from our last Update (Update 1 – VS 2012.1), we are enabling go-live earlier. In this CTP, we have identified a small set of "early adopters" who we'll hand hold through a go-live experience on this CTP. The next CTP we ship will be a broad go-live release.
The blog post in the above link has a list of features that are new in this update. Check it out.
Brian