Weekend Scripter: Test Performance of Event Log Queries—The Video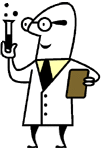 Dr Scripto
Summary: Ed Wilson, Microsoft Scripting Guy, talks about comparing the performance of various Windows PowerShell event log queries.
Microsoft Scripting Guy, Ed Wilson, is here. Today I present a video where I talk about examining the performance of various queries from the event log.
Note For more information about this technique, see Check Performance of Event Log Queries.
Here is the video:
[View:https://youtu.be/ak-7Zq4Sqc8:550:0]
Here is a link to the video if you would like to download it or watch it on another device: Use PowerShell to Measure the Performance of event log queries.
I invite you to follow me on Twitter and Facebook. If you have any questions, send email to me at scripter@microsoft.com, or post your questions on the Official Scripting Guys Forum. See you tomorrow. Until then, peace.
Ed Wilson, Microsoft Scripting Guy