Weekend Scripter: Create a Simple PowerShell 5 Class—The Video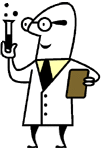 Dr Scripto
Summary: Ed Wilson, Microsoft Scripting Guy, presents a video about adding members to Windows PowerShell 5.0 classes in Windows 10.
Microsoft Scripting Guy, Ed Wilson, is here. Today I want to present a video I made that illustrates how to create a simple Windows PowerShell 5.0 class. In the video, I cover using the Class and Static keywords, and how to constrain the types of properties. I also show a simple way to create an instance of the class and how to add values to the properties of the class.
Note For more information, refer to PowerShell 5: Create Simple Class.
[View:https://youtu.be/iEShbVoLgUc:550:0]
Here is a link to the video from YouTube if you would like to download it or play it offline in a different video player: Create a Simple PowerShell Class by Ed Wilson.
I invite you to follow me on Twitter and Facebook. If you have any questions, send email to me at scripter@microsoft.com, or post your questions on the Official Scripting Guys Forum. See you tomorrow. Until then, peace.
Ed Wilson, Microsoft Scripting Guy