Read next
Use PowerShell to Work with RODC Accounts
Summary: Microsoft premier field engineer, Ian Farr, talks about using Windows PowerShell to work with RODC accounts. Microsoft Scripting Guy, Ed Wilson, is here. ...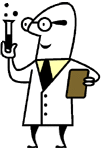 Doctor Scripto
December 17, 2013
PowerTip: Use PowerShell to List App Background Task Info
Summary: Use Windows PowerShell to list app background task information. How can I use Windows PowerShell to find performance information about app background tasks...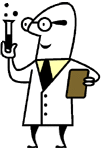 Doctor Scripto
December 17, 2013