Read next
Recursively Search Active Directory Security Groups
Summary: Guest blogger, system admin Marc Carter, talks about recursively searching AD security groups with Windows PowerShell. Microsoft Scripting Guy, Ed Wilson, is ...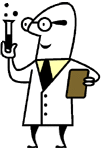 Doctor Scripto
September 17, 2013
PowerTip: Use PowerShell to Find Disabled User Accounts in AD DS
Summary: Easily find disabled user accounts in Active Directory Domain Services (AD DS) by using Windows PowerShell. (image) How can I easily use Windows PowerShell...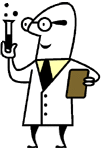 Doctor Scripto
September 17, 2013