Planning for Support : Premier Developer and MSDN/Visual Studio Support Benefits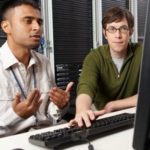 Developer
MSDN provides valuable subscription benefits for building software and creating test environments.  This includes access to installation media, developer tools, online training, Azure/Office 365 subscriptions, and even basic support.  Since most development teams have access to MSDN/Visual Studio Subscriptions, businesses will frequently ask:
Why would I need Premier Developer? 
It is important to understand the limited scope of support benefits included with a Visual Studio Subscription.  Some VS subscriptions include incident support made available to resolve technical break-fix issues in non-production environments ONLY.  There is no escalation management, critical situation support, or coverage for production code or systems.  More importantly, there is nobody working with your team beyond the immediate problem or in an advisory capacity to head off the next one.  Comprehensively supporting a development team from concept through production creates many challenges.
If you are building a business on Microsoft technologies and create flagship products or critical line of business applications, here are a few compelling reasons to consider Premier Developer:
24×7 Critical situation support for high impact business or production systems with predictable response times and escalation management
A persistent support relationship with a developer at Microsoft who understands your business
Support plans and services aligned with your business goals
Education Services in the form of Instructor led workshops (onsite or online), Chalk Talks, Webcasts, Tech Talks, and more.
Regular communication on Support Lifecycle and Product Roadmap changes as it pertains to your business
World class Test Facilities and resources for performance tuning, migrations, and benchmarking
Flexibility to use support hours to cover developer attendance to BUILD
Advisory services from an extensive team of distinguished consultants who specialize in popular development technologies
A support relationship that can span both developers and IT staff to ensure supportability from POC stages through production
Insights into proven practices, industry experience, and teamwork gained through supporting Microsoft's largest and most strategic customer base
Providing an MSDN subscription to your developers is a great way to explore application development on Microsoft Platforms.  Once a development team takes on a production project, there is a different set of expectations in place for software quality, development expertise, and service level agreements (SLAs) around support. Premier Developer provides all the support resources a development team needs to be successful from concept through production.