Windows Server 2008 R2 Rocks!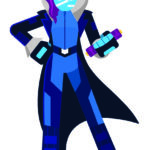 PowerShell Team
One of the things I like to say is that, "Microsoft is incapable of sustained error".  By that I mean that Microsoft is an intensely self-conscious culture, fearless about confronting shortcomings and  constantly looking for ways to do things better.  We beat ourselves up pretty brutally about the shortcomings of Vista and committed ourselves to doing better going forward.  This is one of the reasons why Windows Server 2008 was such a good release.  We didn't stop there, we raised the bar for Windows 7 and Windows Server 2008 R2.
Part of that was the product itself.  Anyone that uses either of these products can see that immediately.  These are solid, high quality products.  We also raised the bar and teaching people about the release. 
This morning, MSDN's Channel9 opened up a new site for learning about WS08/R2 HERE.  This site has lessons and short training videos for the following WS08/R2 topics:
Designed for Performance
Designed for Efficiency
Server Core .NET Application Server
The Extensible Web Platform
Extreme Web Services
The Extensible File Classification Infrastructure
VHD and Hyper-V APIs Enable Creative New Solutions
Much of this content if focused on developers but admin/It Pro scripters will find PowerShell section useful and appropriate.
Experiment!  Enjoy!  Engage!
Jeffrey Snover [MSFT]
Distinguished Engineer
Visit the Windows PowerShell Team blog at:    http://blogs.msdn.com/PowerShell
Visit the Windows PowerShell ScriptCenter at:  http://www.microsoft.com/technet/scriptcenter/hubs/msh.mspx