Windows Management Framework (WMF) 4.0 Update now available for Windows Server 2012, Windows Server 2008 R2 SP1, and Windows 7 SP1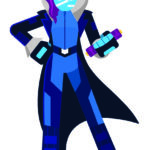 PowerShell Team
As part of the November 2014 Update (KB3000850), we released updates to PowerShell 4.0 for Windows 8.1 and Windows Server 2012 R2. We are now pleased to make these same PowerShell 4.0 updates available for Windows Server 2012 (KB3119938), Windows Server 2008 R2 SP1 (KB3109118), and Windows 7 SP1 (KB3109118) via WMF 4.0 Update packages. At this time, these update packages are only available by request through the aforementioned links.
As previously communicated, these updates substantially improve stability, diagnosability, and reliability of PowerShell Desired State Configuration (DSC) in Windows PowerShell 4.0. This update also brings enhanced PowerShell auditing functionality, and adds Software Inventory Logging (SIL) to Windows Server 2012, Windows Server 2008 R2 SP1, and Windows 7 SP1 machines that already have WMF 4.0 RTM installed.
Note: Windows Management Framework 4.0 RTM is a pre-requisite for installing these packages.
Please note that this is WMF 4.0. For information about WMF 5.0 RTM, please visit this blog post. As covered in this blog, the WMF 4.0 update packages do not include new functionality in PowerShell 5.0, available via Windows 10, Windows Server 2016 Technical Previews, and WMF 5.0.
We are happy to hear any feedback that you may have via our new UserVoice site.
– Windows PowerShell Team