New and Improved PowerShell Connect Site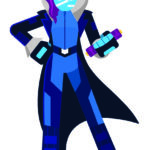 PowerShell Team
We have made changes to PowerShell connect site last month with the goal of making it easier for users to submit and share feedback. We also changed the page layout to make it more user friendly.
Take a look at our new site https://connect.microsoft.com/PowerShell
Details of the changes made:
A. Make it Open
· Allow users to see a homepage with all the details about the program without login
· Allow users to view any bug/feedback submitted without login. This would allow users to easily share URLs of feedback. They would still need to login for submitting feedback.
· Enable RSS feeds on bugs submitted http://connect.microsoft.com/rss/99/RecentFeedbackForConnection.xml
B. Improve Usability
· Put all relevant information about the program and actions (view/search/submit feedback) easily accessible.
· Clearly identify areas of site that require login.
· Improve user experience for first time user. Site takes them to registration page instead of showing access denied)
· Make it possible to reach the site with a short URL.
· New feedback submission form for documentation related bugs/suggestions.
We would also share the bug stats for the Connect site to make it more transparent.
| | | |
| --- | --- | --- |
| Status | Bug Count 05/09 | Bug Count 09/09 |
| Active | 457 | 488 |
| Closed | 381 | 555 |
| Resolved | 214 | 129 |
| Grand Total | 1052 | 1172 |
Out of the total 784 resolved/closed bugs 301 have been fixed.
We would love to hear from you, leave comments on this blog post. You can also leave detailed suggestion about connect site using the feedback form.
Thanks
PowerShell Connect team
Connect-WithCustomers|Get-Feedbackback|Enable-Change