A rare opportunity to fact-check the "celebrity net worth" sites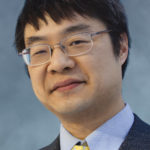 Raymond
The late John Mahoney left an estate worth "north of $5 million" according to documents obtained by celebrity news site TMZ.
This gave me a rare opportunity to fact-check various "celebrity net worth" sites.
My guess is that everybody copied their data from celebritynetworth.com, because their estimates all agree with the estimate of celebritynetworth.com as of 2017. celebritynetworth.com revised their estimate early in 2018, but the other sites haven't caught up.
Now, technically, all of these estimates are "north of $5 million", but one would think that if the documents said $15 million, TMZ would have reported something closer to that value. "North of $5 million" suggests that the actual value is between $5 million and $6 million.