2014 mid-year link clearance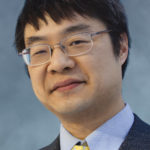 Raymond
Another round of the semi-annual link clearance.
James Mickens section
January 2014: This World of Ours
I have seen a video called "Gigantic Martian Insect Party," and I have seen another video called "Gigantic Martian Insect Party 2: Don't Tell Mom," and I hated both videos, but this did not stop me from directing the sequel "Gigantic Martian Insect Party Into Darkness."
March 2014: To Wash It All Away
Clearing the cache to fix a Web browser is like when your dad was driving you to kindergarten, and the car started to smoke, and he tried to fix the car by banging on the hood three times and then asking you if you could still smell the carbon monoxide, and you said, "Yeah, its better," because you didn't want to expose your dad as a fraud, and then both of you rode to school in silence as you struggled to remain conscious.
And a recorded presentation: Computers are a Sadness, I am the Cure, which is hilarious because it's true, especially his final security recommendation.