Microsoft 365 App Award Winners 2019
Click here for our winners from prior years.
Last night at Microsoft Ignite in Orlando, FL we toasted the winners of the 2019 Microsoft 365 App Awards.  As in past years, we received hundreds of nominations and thousands of votes, and this year we also included Windows apps for the first time, significantly expanding the pool of eligible solutions! A panel of judges made up of Microsoft employees from a range of disciplines and teams reviewed all the qualified submissions.
The evaluations are complete, the results are tallied, the votes are counted, and the trophies distributed.  Now it's time to share and showcase this year's winning apps.  We hope that you find their solutions as creative, helpful and practical as our judges did.
'The Microsoft 365 App Awards recognize apps that provide an outstanding productivity experience, as nominated by its users. It's great to see so many apps making a positive impact through well-crafted integrations with Microsoft 365. Congratulations to all of the winners.' – Rob Howard
Experience these apps from our winners  – and explore the over two thousand additional apps available to Office 365 users in AppSource.
Best Overall Apps
1st place
MIPA – Your Personal Assistant for Teams
Get a personal assistant and never miss a task. MIPA, "My Intelligent Personal Assistant," enhances individual and team productivity by bringing you one step closer to a centralized task management experience.
2nd place
Streamline your communication and create your branding identity with one-click templates in Outlook. Reuse your email drafts and save your company valuable time.
3rd place
Extend the Office 365 platform with an easy-to-use, powerful solution for meeting management. Plan and organize successful meetings right from Outlook.
Best Business or Consumer Value
1st place
Create powerful, dynamic web forms to collect data within SharePoint Online. Quickly and easily create tailored, engaging forms using simple drag-and-drop capabilities with customization options.
2nd place
Smartsheet for Microsoft Teams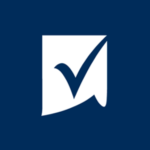 The Smartsheet integration with Microsoft Teams harnesses the creativity and spontaneity of conversations, pairing them with a work execution platform to transform conversations into action.
3rd place
Quickly switch between accounts and browsers. Decide which account or browser to use when opening the link.
Best User Experience
1st place
Drawing Studio uses machine learning algorithms to recognize your doodling and to provide you with drawings to learn.
2nd place
A collaborative apps suite for efficient teamwork where everyone takes part. Use your phone, tablet, or computer to participate, vote, react, and brainstorm in real time. Increase collaboration in meetings, share content live, and manage your meeting time better.
3rd place
Professional publishing software from the developers of award-winning Affinity Designer and Affinity Photo apps. Combine your images, graphics, and text to make beautiful layouts ready for publication, including magazines, brochures, posters, reports, and stationery.
Best Integration
1st place
Get Planner tasks from Office 365 Planner & Teams at the tip of your hand, in Outlook for Windows, Mac, iOS, or Web mail. Managing and creating tasks has never been easier.
2nd place
Seamlessly connect Microsoft Outlook to SharePoint and Office 365 to improve collaboration, business productivity, and records management across the organization.
3rd place
Create customizable dashboards to refer to each of your Symbisa Sensors. Stream and view your sensor data, generate historic lists, and send messages and barcodes to display on your Symbisa.
People's Choice
1st place
Seamlessly connect Microsoft Outlook to SharePoint and Office 365 to improve collaboration, business productivity, and records management across your organization.