.NET Framework January 2019 Preview of Quality Rollup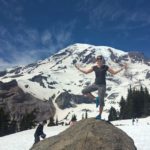 Tara
Today, we are releasing the January 2019 Preview of Quality Rollup.
Quality and Reliability
This release contains the following quality and reliability improvements.
CLR
Addresses a garbage collection issue in JIT-compiled code. [672191]
SQL
Mitigatecompatibility breaks seen in some System.Data.SqlClient usage scenarios. [721209]
WCF
Addressed a race condition with IIS hosted net.tcp WCF services when the port sharing service is restarted which resulted in the service being unavailable. [663905]
Getting the Update
The Security and Quality Rollup is available via Windows Update, Windows Server Update Services, and Microsoft Update Catalog.
Microsoft Update Catalog
You can get the update via the Microsoft Update Catalog. For Windows 10, .NET Framework updates are part of the Windows 10 Monthly Rollup.
The following table is for Windows 10 and Windows Server 2016+ versions.
Product Version
Preview of Quality Rollup KB
Windows 10 1803 (April 2018 Update)
Catalog
4480976
.NET Framework 3.5, 4.7.2
4480976
Windows 10 1709 (Fall Creators Update)
Catalog
4480967
.NET Framework 3.5, 4.7.1, 4.7.2
4480967
Windows 10 1703 (Creators Update)
Catalog
4480959
.NET Framework 3.5, 4.7, 4.7.1, 4.7.2
4480959
Windows 10 1607 (Anniversary Update)
Windows Server 2016
Catalog
4480977
.NET Framework 3.5, 4.6.2, 4.7, 4.7.1, 4.7.2
4480977
The following table is for earlier Windows and Windows Server versions.
Product Version
Preview of Quality Rollup KB
Windows 8.1
Windows RT 8.1
Windows Server 2012 R2
Catalog
4481490
.NET Framework 3.5
Catalog
4480064
.NET Framework 4.5.2
Catalog
4480057
.NET Framework 4.6, 4.6.1, 4.6.2, 4.7, 4.7.1, 4.7.2
Catalog
4480095
Windows Server 2012
Catalog
4481489
.NET Framework 3.5
Catalog
4480061
.NET Framework 4.5.2
Catalog
4480058
.NET Framework 4.6, 4.6.1, 4.6.2, 4.7, 4.7.1, 4.7.2
Catalog
4480094
Windows 7 SP1
Windows Server 2008 R2 SP1
Catalog
4481488
.NET Framework 3.5.1
Catalog
4480063
.NET Framework 4.5.2
Catalog
4480059
.NET Framework 4.6, 4.6.1, 4.6.2, 4.7, 4.7.1, 4.7.2
Catalog
4480096
Windows Server 2008
Catalog
4481491

.NET Framework 2.0, 3.0
Catalog
4480062
.NET Framework 4.5.2
Catalog
4480059
.NET Framework 4.6
Catalog
4480096
Previous Monthly Rollups
The last few .NET Framework Monthly updates are listed below for your convenience: