.NET Framework January 22, 2018 Cumulative Update for Windows 10 version 1809 and Windows Server 2019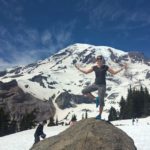 Tara
Today, we are releasing the January 22, 2018 .NET Framework Cumulative Update for Windows 10 version 1809 and Windows Server 2019.
For more information about the new Cumulative Updates for .NET Framework for Windows 10 version 1809 and Windows Server 2019 please refer to this recent announcement.
Update Notice (1/23/2019):
The term "Preview" was removed from non-security Cumulative .NET updates for Window 10 version 1809 and Windows Server 2019. Non-security updates that usually ship on the 4th week of the month will continue to be made available to "seekers" who go to Settings > Updates > Update & Security > Windows Updates, and select "Check for updates". They are also on WSUS and Microsoft Update Catalog. These non-security quality improvements are recommended for businesses or individuals that want to take use of this content as soon as it becomes available. The same quality improvements are rolled into future second-Tuesday update releases. More information about .NET Cumulative updates for Windows 10 version 1809 here.
Quality and Reliability
This release contains the following quality and reliability improvements.
CLR
Addresses a garbage collection issue in JIT-compiled code. [672191]
SQL
Mitigatecompatibility breaks seen in some System.Data.SqlClient usage scenarios. [721209]
WCF
Addressed a race condition with IIS hosted net.tcp WCF services when the portsharing service is restarted which resulted in the service being unavailable. [663905]
Getting the Update
The Cumulative Update is available via Windows Update, Windows Server Update Services (WSUS), and Microsoft Update Catalog.
Microsoft Update Catalog
You can get the update via the Microsoft Update Catalog.
Product Version
Knowledge Base (KB)
Windows 10 1809 (October 2018 Update)
Catalog
4481031
.NET Framework 3.5, 4.7.2
4481031