Team Foundation Server (TFS) Reporting – Which reports do you use?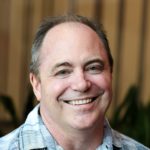 Gregg
If you are using Team Foundation Server (TFS) and SSRS Reporting today, we want to hear from you!
We want to know which of the TFS Reports we offer today are most valuable to you.
Your feedback will help us guide the VSTS Analytics Service roadmap. Analytics is the future of reporting for both Visual Studio Team Services (VSTS) and Team Foundation Server (TFS).
This short survey should take you no more than 5 minutes to complete. Feel free to forward the survey link to your colleagues. All responses are kept confidential.
Link to the survey: https://aka.ms/DevOpsReportingSurvey The survey will be open until September 12th.
If you have any questions about the survey, please email Anand Guruswamy at Anand.Guruswamy@microsoft.com
Thank you!