Free Microsoft Exam jump start for: Delivering Continuous Value with Visual Studio 2012 Application Lifecycle Management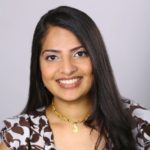 Anisha
There has been a ton of excitement around the new ALM course and exams.  Responding to this two of the ALM MVPs Anthony Borton and Steven Borg are offering a FREE jump start for Exam 70-498: Delivering Continuous Value with Visual Studio 2012 Application Lifecycle Management. This Jump Start targets application development teams interested in leveraging Application Lifecycle Management (ALM) to improve their development processes and deliver continuous value with Visual Studio 2012. This fast-paced course will be team-taught by Steven Borg, Co-founder and Strategist at Northwest Cadence, and Anthony Borton, Lead ALM Consultant for Enhance ALM Pty Ltd and is tailored for seasoned developers looking to put these skills to use right away. Additionally, this course follows the criteria for exam 70-498 and will provide accelerated preparation for this important exam in the MCSD: ALM track.
This Jump Start will provide accelerated preparation for this important exam in the MCSD: ALM track. Some of the major topics covered include:
Define an Effective End-to-End Software Development Lifecycle (SDLC)
Role of different ALM processes
Define a Software Iteration
Define End Value for the Software Iteration
Develop Customer Value with High Quality
Integrate Development and Operations
Live Event Details
May 1, 2013
9:00am – 5:00pm (PDT)
Anthony Borton | ALM MVP & Scrum Developer Trainer | @AnthonyBorton
Anthony Borton is an ALM trainer and consultant for Enhance ALM, an Australian based company specializing in helping organizations successfully adopt ALM best practices. He is a Microsoft MVP for Visual Studio ALM as well as a Microsoft Certified Trainer. Anthony is an engaging speaker with experience presenting at conferences around the world including Microsoft TechEd in the United States, Europe, Australia and New Zealand. He is the author of eight TFS 2012 training courses and delivers the most comprehensive range of TFS courses in the world today. Anthony was Australia's first Professional Scrum Developer (.NET) Trainer and has completed over 58 Microsoft certification exams. He was one of the first people in the world to earn the new Microsoft Certified Solution Developer: Application Lifecycle Management certification. You can find out more about his courses at ALM Training.
Steven Borg | Co-Founder and Strategist of Northwest Cadence | @stevenborg
Steven Borg is the Co-Founder and Strategist of Northwest Cadence. Steven has been a Microsoft ALM MVP since product inception in 2005, speaks regularly at Software Development and Visual Studio conferences, and has authored Microsoft courseware and white papers on Team Foundation Server, regulatory compliance in software development, Scrum, and Lean. Steven has helped hundreds of organizations, both large and small, adopt Visual Studio ALM tools, improving their software development process, reducing costs, increasing quality, and speeding delivery dates. His expertise lies in bringing successful lean and agile adoption to companies currently using traditional project management techniques to manage software development projects.
Read more