Internet Service Bus (ISB), "Biztalk Services" & Software+Services
The concept of ISB is quite similar to the ESB but putting it in the cloud, Internet, so is it a way to connect/consume different "enterprise apps" thru Internet and therefore thru firewalls.
But starting from the begining…, with platform technologies including Windows Server, the .NET Framework, BizTalk Server, and other technologies, Microsoft has long been dedicated to delivering ever-broader application platform value. Traditionally, though, to use this platform infrastructure, businesses had to deploy software on-premise, on servers physically located on their corporate networks.  In contrast, "BizTalk Services" is a platform technology, hosted on the network.  
Combining the traditional on-premise delivery model of software platform value with the emerging remotely-delivered model holds great potential for offering flexibility to businesses.  Microsoft calls this combination Software + Services, sometimes shortened to S+S.
S+S is more than simply combining services with software but rather empowering customers to choose where they want to take advantage of services, where they want to use premise software and the flexibility to evolve their utilization as their needs change. While premise software is clearly defined, services can be wide ranging.  Services can be building block components a developer might use to build interesting aggregate services or composite applications.  On the other end of the spectrum, services can be finished applications which are exposed via the web.  "BizTalk Services" represent the former in that they are infrastructure pieces developers might use to drive functionality within their application.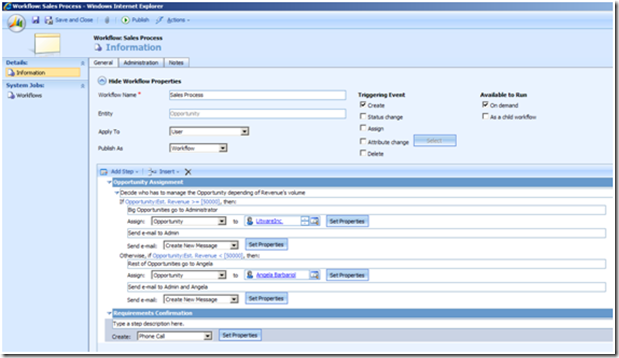 At its core, Microsoft's "BizTalk Services" is an Internet Service Bus (ISB) which combines a set of platform services including identity, message relay, and eventing, into a cohesive whole, to address these needs.  While an ISB has some of the characteristics you might see in a traditional Enterprise Service Bus (ESB), the scope is very different. Today's ESB provides connectivity that is designed for use inside the corporate firewall. The next generation of applications must span networks, securely integrating services located inside the firewall, with services hosted at partner networks, or even on the public internet. Beyond connectivity, developers need integrated workflow, identity and access management and the ability to easily move data between these end points, regardless of the location of the firewall.
The following is a great article about Internet Service Bus (ISB) and "Biztalk Services":
http://msdn.microsoft.com/en-us/library/bb906065.aspx
Within that article you can get deeper info about how it is really handdled and implemented.
BizTalk Services "R12" Community Technology Preview (CTP)
Also, the BizTalk Services "R12" Community Technology Preview (CTP) is online now available for general use.
The SDK is available at http://labs.biztalk.net. If you already have an account for BizTalk Services, your accounts and settings have been migrated to the new environment. If you don't have an account yet, just sign up, download the SDK, and get started creating the new generation of connected applications.
If you wanna know about major changes in this CTP, take a look to this summary provided by Clemens Vasters blog: 
http://vasters.com/clemensv/PermaLink,guid,9dcf76ad-b6e6-47c7-aa81-60970dc6a166.aspx
It is such a nice brief about this CTP. 🙂