Jan '08 DevDiv Dogfood Statistics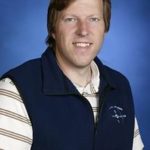 Brian
This month we passed 1 billion rows in the local version table!  By any measure – that's a big database!  The local version table keeps track of what versions of each file have been downloaded into every workspace.  Files and Folders crossed 200 million and at the current rate of growth, I expect the Merge History table will pass 1 billion rows within months and probably pass the size of the local version table well before the end of the year.
As we continue down the path of full adoption of TFS for all  new development in DevDiv, the server usage continues to grow – both as a measure of data size and as a measure of operations per second.  I'd guess at this point we've reached two thirds of the size it will be by the time we hit the next plateau (in another month or two).  Almost every day I see questions from teams around DevDiv starting to poke at TFS and understand what they need to know to use TFS.  At this point, I believe we've overcome most of the significant blocking issues in TFS for moving to full adoption.
As you can see from the graphs (most notably the file count), the last couple of months have been a period of VERY active growth.
Users
Recent users: 1,242 (up 145)
Users with assigned work items: 3,370 (up 183)
Version control users: 3,115 (up 211)
Work Items
Work Items: 345,505 (up 46,895)
Areas & Iterations: 8,284 (up 478)
Work item versions: 2,909,128 (up 365,768)
Attached files: 208,964 (up 92,429)
Queries: 21,420 (up 878)
Version control
Files/Folders: 167,571,888/39,396,099 (up 51,493,246/up 11,477,637)
Total compressed file size: 1,722,819 MB (up 222,518 MB)
Checkins: 339,058 (up 33,815)
Shelvesets: 19,826 (up 3,281)
Merge history: 411,142,775 (up 136,453,348)
Pending changes: 6,971,169 (down 2,111,500)
Workspaces: 6,016 (up 1,204)
Local copies: 1,035,265,223 (up 327,374,802)
Commands (last 7 days)
Work Item queries: 123,623 (down 62,753)
Work Item updates: 15,699 (up 945)
Work Item opens: 43,923 (up 5,989)
Gets: 489,425 (up 284,182)
Downloads: 74,574,387 (up 32,305,517)
Checkins: 4,216 (down 933)
Uploads: 97,644 (down 706,919)
Shelves: 1,356 (down 142)
Brian