Improving Visual Studio Performance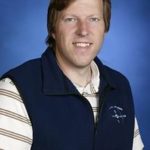 Brian
We've had a few healthy exchanges about performance on my blog and it's clear there's a lot of energy out there about it. After the last exchange I kicked off a discussion internally about making sure we are directing our performance efforts at the right things. We published a User Voice site a couple of months ago and performance issues dominate the top of the suggestion list. However, they are, by and large, pretty general and difficult for me to derive specific priorities from.
So, we hatched an idea to create a new User Voice site and pre-populate it with a hand full of fairly specific suggestions/scenarios where we think people would like to see performance improved. Our hope is that you will volunteer your own suggestions – in the same spirit of fairly specific scenarios and vote on them. We can then use this list to prioritize our work as we finish up Visual Studio 11. We appreciate your help with this.
Larry Sullivan has written a post to begin the discussion about perf. The User Voice site for suggestions is here: http://visualstudio.uservoice.com/forums/131389-visual-studio-performance/filters/top
We're looking forward to your feedback!
Brian