Creating installers with Visual Studio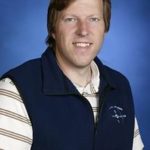 Brian
Some years ago we discontinued support for creating installer projects in Visual Studio and directed people to InstallShield for that functionality. There were a number of reasons for that decision that I won't detail here. However, there was vocal feedback from many of our users that they were very unhappy with that decision. I'm happy to tell you that yesterday, we released a preview of a new extension that will enable creating installers from VS 2013. I expect this extension will evolve and ultimately be included in a future version of VS.
You can read more about it and find links to the download here: http://blogs.msdn.com/b/visualstudio/archive/2014/04/17/visual-studio-installer-projects-extension.aspx
It seems like every time I post any update on Visual Studio, I get the question "Did you fix the GUI? Did you bring back setup and deployment projects?" from ThomasX. It has to have been dozens of times over the period of 2 years or more. You have to admire the perseverance 🙂 I can finally, say YES! to one of the two questions 🙂 I've already answered the other question "No, we're not doing that, if you mean reverting to the VS 2010 UI" – but that's a whole 'nother conversation. Anyway, I'll take one out of two for today 🙂
Please check it out and let us know of you have any feedback.
Brian